This week's heroine is known as the mother of East African taarab music. Starting a career as a woman over 30 in a male-dominated field held her back just as much as being from a poor family that didn't speak the "right" language – that is to say, it didn't hold her back at all. Her name is Siti binti Saad and this is her story.
Born in 1880 to a farmer and a potter in Fumba, Tanzania, she was first named Mtumwa – 'slave' – as that was where her parents came from. She grew up learning her mother's craft and soon was sent to sell their pottery on the local markets. It was there that she first learned that her voice was an unusual gift, carrying over quite a distance. But selling pottery was all that a girl could do at that time. Being under Arab rule at the time, there was no shortage in schools, but those were reserved for boys. Encouraged by a friend who had recognized her potential, Mtumwa moved to Zanzibar in 1911 to pursue a career in music.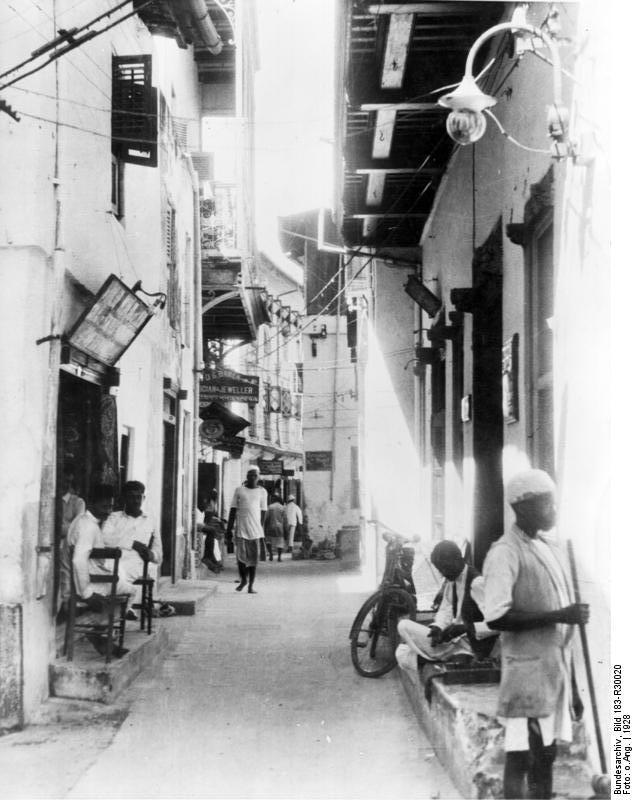 Her friend had taught how to accompany an instrument with her voice, but at this time it was still seen as indecent for a woman to join a band and become a musician. She was lucky however and soon after arriving in the city she met Ali Muhsin, a taarab singer whose band even played for the Sultan. He was impressed with her voice and after training her further, introduced her to his band. They must have liked her, because they immediately started organizing concerts and before she knew it, she was invited to play for the Sultan and other rich Arab families.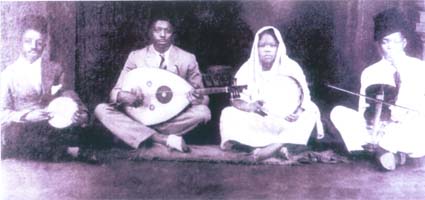 This might be when she got her name, or rather title. She was called 'Siti' ('Lady' by an Arab lady at one of the festivities her group played at. That title combined with the patronym 'binti' and her father's name, Saadi, made up what she would be called from now on: Siti binti Saad. 
Although Siti was illiterate in Arabic and Roman script, she possessed an outstanding memory that allowed her to sing any song in any language as soon as she had listened to it a few times. Although her popularity began to rise for real when she began applying the same rhythmic and poetic structures to her native Swahili, inventing an entirely new art form. Swahili was also the language that most of the Tanzanian population spoke, as Arabic was reserved mainly for the upper classes, thus she made taarab music accessible for the lower classes as well.
Soon she had made quite a name for herself and in 1928, when she was 48 years old, her big break came. Columbia Records and His Master's Voice, both famous record labels, had heard of her and offered a trip to their recording studio in Mumbai to record some of her songs. And not in Arabic either but Swahili (although she did do some Arabic songs as well.) Not only was she the first East African person (person, not woman!) to make commercial recordings, she was also incredibly successful, selling more than 72.000 copies in the first two years, which is a lot compared to the average of 900 in the same time. She was so popular in fact, that in the ten years that followed several recording studios would open in Zanzibar, just for her.
Her stay in India held other advantages too. There she was able to attend several concerts herself, absorbing Indian music and dance. She also met with Egyptian singer Umm Kulthum, who sang one of her favourite Arabic songs, Khaif. Inspired by all these impressions, she introduced an element of dance and mime to her performances that became known as natiki, which probably comes from the Hindu term 'natak' – 'play, drama.' Turns out she had quite a talent for drama too and her eloquence in Swahili captivated her audiences.
Siti's career thrived and she continued to make music well into old age. In her songs she was not afraid to make political statements, opposing class oppression and the abuse of women as well as corruption and the legal system. Often she would sing about actual events and everyday life in Tanzania, including the experiences of her working class audiences – a group that she herself grew up in. Over the course of her career she produced over 250 songs and more than 150 78-rpm records, although only few original recordings remain.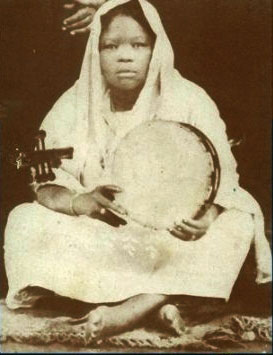 On July 8, 1950 Siti binti Saad died at the age of 70. Shortly before her death, she was visited by Shaaban Robert, a famous writer and poet, who interviewed her in order to write down her biography. The book, Wasifu was Siti binti Saad (Biography of Sinti binti Saad) was released six years after her death and is still part of the Tanzanian curriculum today. Although her passing left a huge gap in taarab music, she had paved the way for other female artists after her and turned taarab into the music of her people, while majorly contributing to its international success.
That is why she is known today as the Mother of Taarab. 
You can find some of her recordings on youtube – below is one of them. Enjoy!
image credits:
1: Street in Zanzibar, 1928 – Bundesarchiv, Bild 183-R30020 / CC-BY-SA 3.0
2: Siti binti Saad and her musicians, ca. 1930 – Link
3: Siti binti Saad; cropped version of the image before – Link